Cody grew up in Central Washington State and obtained his Bachelors of Fine Arts degree at Southern Oregon University. His performance ranges from Theater to Film to Audio. He was recently nominated for an 'Audie Award' for his reading of Truman Capote's "The Grass Harp." His most recent film, "Beyond Methuselah" is currently in post-production.
Cody's own story is that he is a proud father and husband. His family resides in San Diego where Cody is a full-time audiobook narrator.
Cody can be contacted at:
CodyDRoberts@gmail.com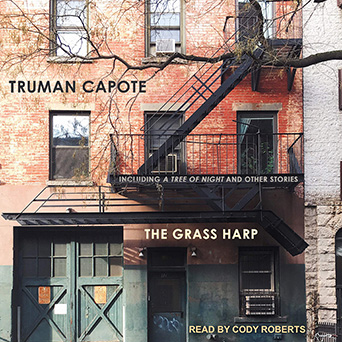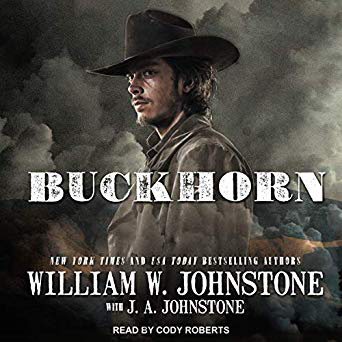 Praise of Cody Roberts
Other Voices Other Rooms: "This is the novel that announced Truman Capote as a literary force. And he could not have asked for a better narrator than Cody Roberts to give voice to this Southern gothic not-quite-but-almost- autobiographical story. Roberts beautifully captures the voices, accents, and nuances of a wide range of characters who include a wayward 13-year-old boy who is sent to live with his invalid father after the death of his mother, a tomboy (a character based on the author's childhood friendship with Harper Lee) and the wonderfully named Jesus Fever. If you're a fan of IN COLD BLOOD or BREAKFAST AT TIFFANY'S, take a listen. You won't be disappointed. J.P.S." © AudioFile 2018, Portland, Maine [Published: OCTOBER 2018]
The Grass Harp (Audie Award nominated): "Narrator Cody Roberts gives a soft Southern lilt to characters who are drawn together by a growing affection and an understanding that the love we feel throughout our lives is connected to the people and places of our youth. This classic coming-of-age story, featuring three eccentric characters who decide to live in a tree house, re-creates the magic of growing up in a small Southern town. Roberts captures all of orphan Collin Fenwick's youthful hopefulness. Capote based this story on some of his own experiences, and Roberts expresses the melancholy and joy permeating that childhood world. This production includes a collection of short stories showcasing a masterful writer at his best, aided by an adept and sensitive narrator. R.O. 2019 Audies Finalist © AudioFile 2019, Portland, Maine" [Published: FEBRUARY 2019]
Film

Cody starred in the 2016 feature A Promise of Time Travel, and in the upcoming Beyond Methuselah.